APIMET
Perforated solutions.
Description
One of the applications of APIMET's self-supporting roofs is the PERFORATED roof.
The perforated self-supporting sections can be placed on roofs, on either the curved or flat version, with their most important advantage being that the auxiliary support structure is minimal to none, since the mechanical capacities of said sections are very high, allowing us purer and simple solutions.
We can use any of the APIMET self-supporting sections for this roof application.
As for the type of perforation, you can choose your own perforation template depending on the strength and design that you need. By selecting the diameters of the holes and separations between them, you can adjust the transmission or percentage of light intensity that passes through the roof. In the evening hours, this covering can be equipped with artificial interior lighting, granting an attractive result. This covering also allows you to reduce direct solar radiation on the roof, thus achieving a more efficient enclosure.
APIMET's partially or completely perforated self-supporting sections are a very suitable solution when you want to obtain completely optimal acoustic conditions in any space or enclosure.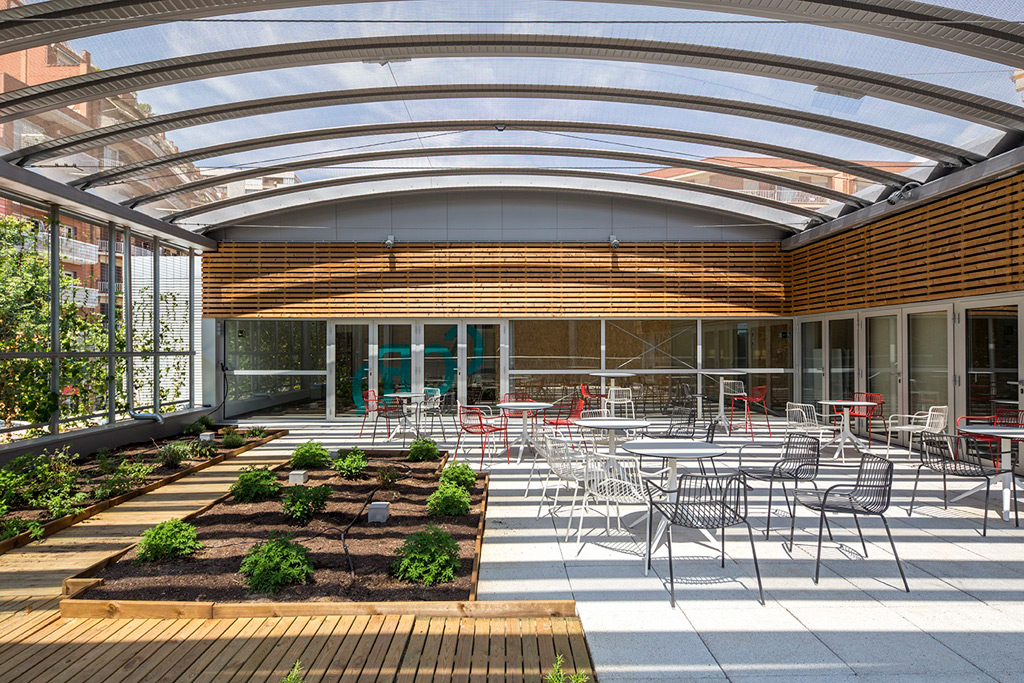 It can also be used to directly shade spaces if you do not need the space to be watertight, or you can use a second translucent material if you would like to increase the brightness and also make it watertight.
The standards established for the other APIMET solutions are also applicable for these MATERIALS, FINISHES, and COLOURS.