Description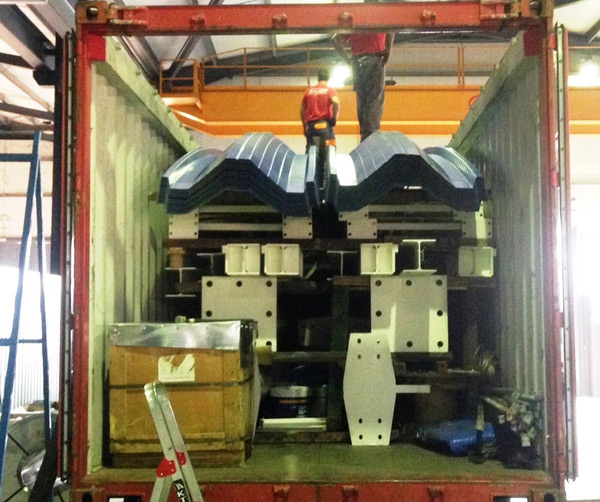 APIMET has developed several optimized designs of structures and roofs that can be transported in 40-foot containers to facilitate the exportation of our self-supporting system. These are fully screwed-in systems, designed to be installed by non-factory personnel.
These designs include a metal structure and a self-supporting roof complete with all the necessary accessories for their assembly, allow you to cover surfaces of more than 500 square metres, having all the elements described above, in a 40-foot container.
Example of a Modular Solution
An example of these modular solutions is the one that has been developed for covering sports facilities, where, in addition to being an original design, the system is simple, the assembly is quick, and there is no need for our factory's specialized personnel to set it up.
In the image shown, a roof has been set up in a very simple, but original way, using only four pillars and with a kit of our self-supporting sections forming a vault, which allows you to use a kit that is free of obstacles at great heights.
This is only possible thanks to the important mechanical resistance of our self-supporting sections and the thickness used in their production, which allow for very wide spans without the need for intermediate support systems.