Description
With this solution, we can achieve satisfactory thermal and acoustic conditions. Its versatility allows us to employ different materials, widths, and densities, as well as acoustic sheets or vapour barriers.
Occasionally, and due to internal acoustic insulation requirements, the main section used has a perforated finish with a sheet of rock wool insulation next to it for acoustic absorption and thermal protection.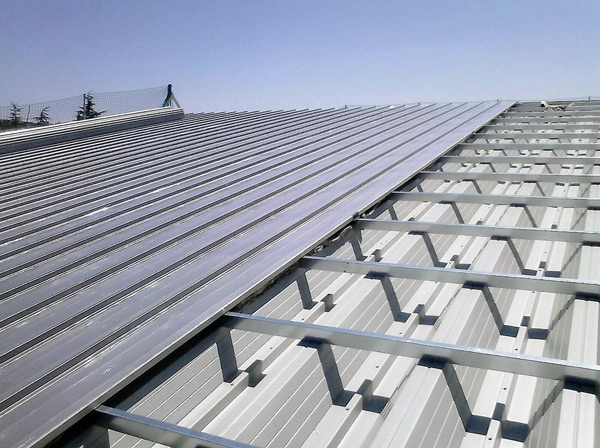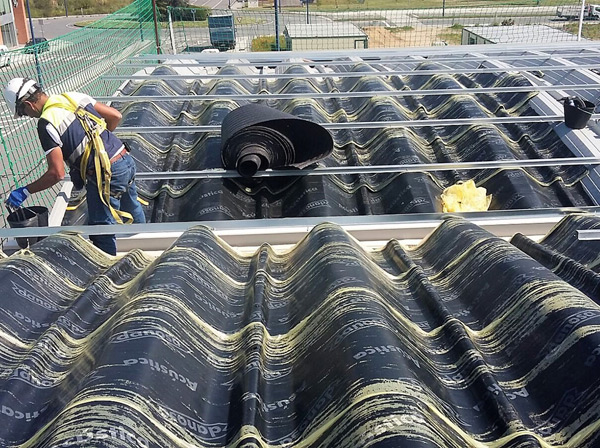 The roof, equipped for acoustic and thermal conditions, is composed of:
Base section, which can be any of the AP200, AP250, or AP300 sections, either curved or flat, and is the resistant element of the roof.
Separator element, usually consists of an omega-shaped steel section, in which the coating sheet or outer section is set.
Insulation, in order to achieve thermal, acoustic, and fire resistant requirements tailored to each project, different materials, widths, and densities may be used, specially adapting to each project.
Finishing section, which can be any roof section, not necessarily self-supporting, and constituting a finishing element of the roof.
For more information about our acoustic and thermal solutions, please consult our Marketing Department.