Description
Recently self-supporting roofs have become a unique and attractive alternative for a building. The system is based upon the self-supporting roof dual capability i.e. its mechanical features which shapes the structure and the building envelope. With this type of structural system, it also works with important aspects of a deck like sealing, soundproofing, thermal protection and fire resistance.
APIMET develops self-supporting roofs that can span up to 36 meters. Its construction uses one piece lacquered steel sheets that simultaneously play the roles of structure and deck. This achieves lighter and diaphanous structures. This kind of roof is perfect for sporting facilities, swimming pools, shopping centers or industrial buildings.

APIMET self-supporting roofs have many advantages:
Reduction in the time of implementation of the work and in the number of elements in the structures.
The components are prefabricated, so they require less control in the installation.
The system ensures greater sealing: improves rainwater or snow layer slide, and better wind resistance.
They need less maintenance due to the roof profile finish, reducing the amount of metal structure requiring regular painting.
This roofing system is completely removable.
The technology of used materials allows very appropriate behavior in aggressive environments.
This type of self-supporting decks can be more economical than other structures.
Materials
APIMET offers self-supporting metal roofs made from steel and aluminum, with a variety of finishes and features. Please consult our technical department for the different materials and finishes available.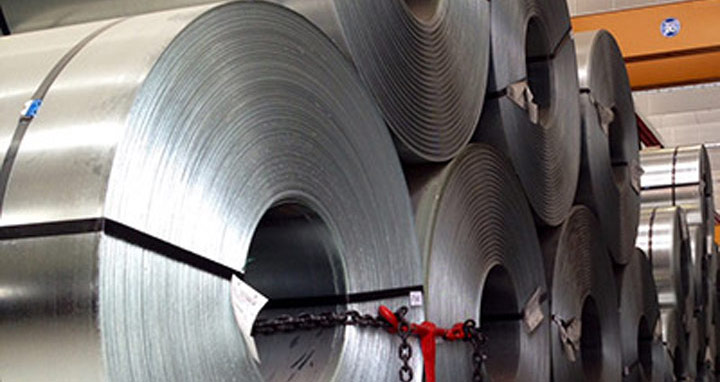 Metal profiles
The profiles designed by APIMET allow wide spans. Combining their thicknesses and radii of curvature they obtain lighter and diaphanous structures. APIMET offers three different metallic profiles that can be used in its flat or curved version according to the technical or design requirements. You can download the profile technical information by clicking on its image.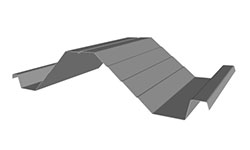 AP200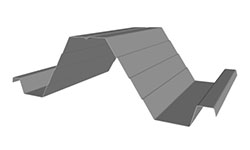 AP250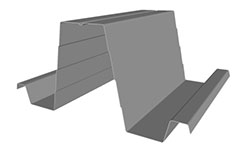 AP300
Finishes
We have the following colors for the roofs: