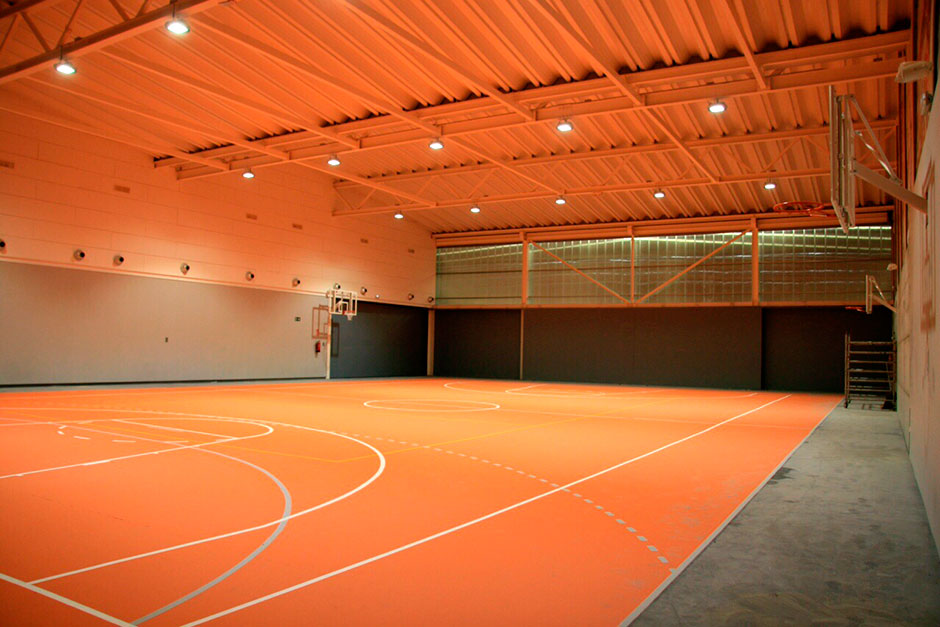 ApiDeck is the Apymet the metal profile used to form a deck roof, fulfilling the role of "support profile" in this construction system.

Deck roofs are a type of flat or curved roof, non-trafficable and non-ventilated, that allows very small slopes without being a risk for the sealing.

They show great versatility, since it allows us to combine different materials and thicknesses in the metal supporting profile and the insulation, depending on the mechanical and thermal or acoustic requirements.

It is a construction system used in all types of buildings such as factories, logistic centers, malls, sport and leisure facilities, and infrastructures.
Elements of a Deck roof
Soporte a base de un perfil metálico.

The metal profiles manufactured by APIMET show high mechanical performances. The minimum recommended thickness for this supporting profile is 0.8mm. This can also be fully or partially perforated for better acoustic performances.

High density rigid insulation

that provides thermal and acoustic performances and that supports the waterproofing membrane.

Waterproof sheet

that ensures the roof sealing under all weather conditions.
Important: A vapour barrier is recommended when necessary, if determined by the hygrometric calculation.
Materials
For the support profile lacquered/galvanized steel or aluminum can be used. There is a high range of finishes that you can ask for.
The rigid insulation:

Expanded polystyrene (EPS)
Polyurethane/ Polyisocyanurate (PUR/PIR)
Mineral wool

Waterproof sheet.

Asphalt sheets.
Synthetic sheets.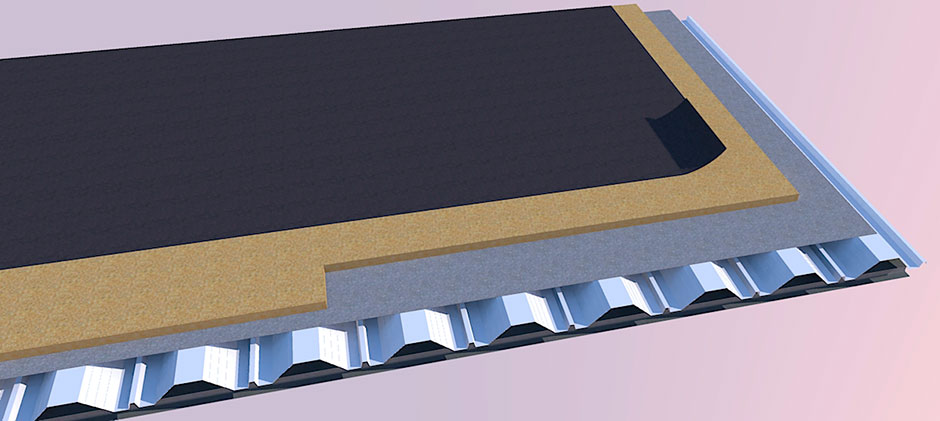 Advantages
The Apimet support profiles allow the design of very lightweight roofs that are able to bear high loads, obtaining more diaphanous structures and making the mounting of these buildings fast and easy.
Due to the fact that we can design these roofs with small slopes we can optimize the height of the buildings.
Versatility and design. Mating the different materials and finishes we can get infinity of constructive systems that will fit in with the project requirements.
Its continuity will allow us to get full sealing guaranty.
Use of the roof, due to the great capacity shown by the support profiles, they may be used to house equipment and facilities, solar panels, cooling equipment…